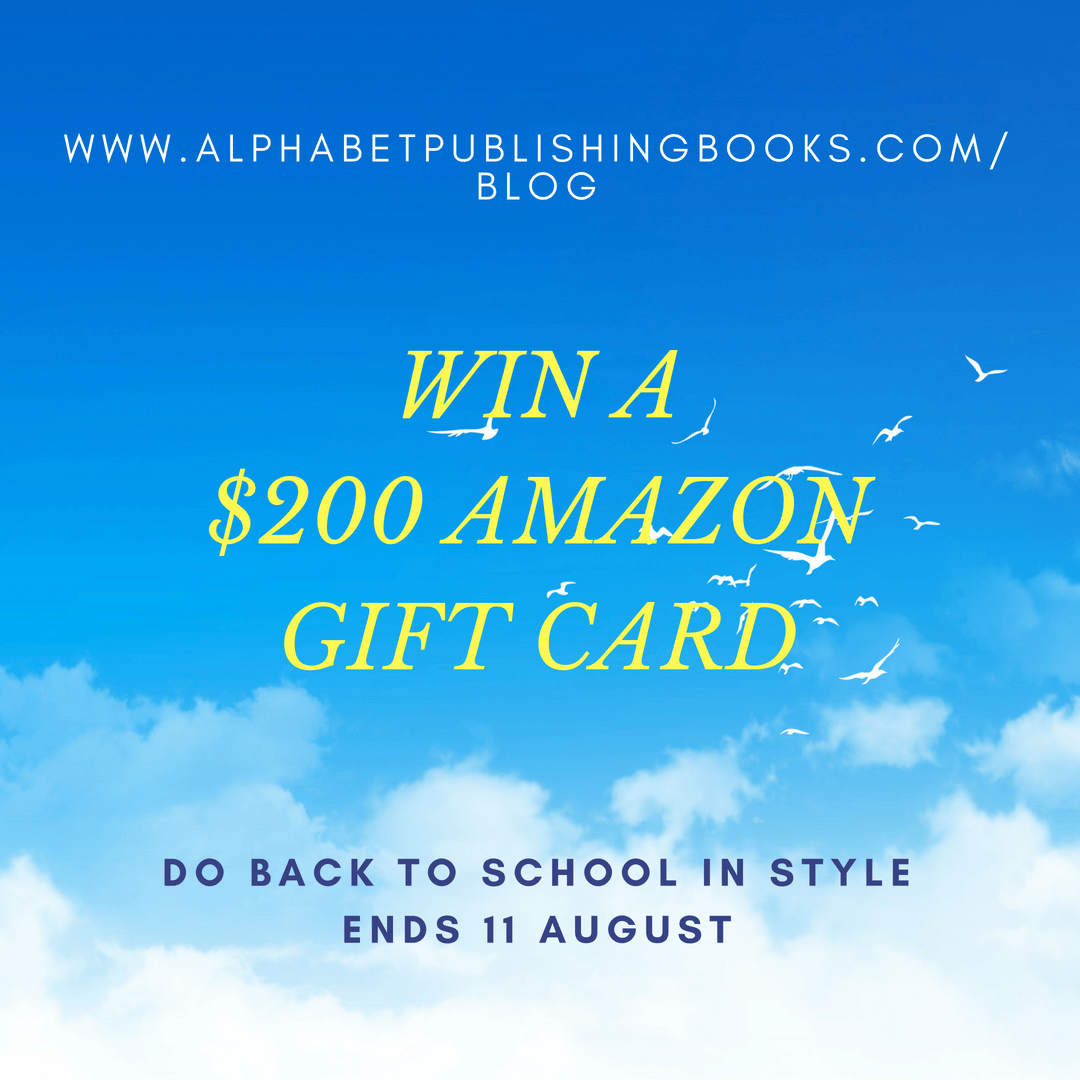 Back to school season is a lot of fun. As a teacher and writer, I enjoy all the giveaways and sales and contests. And as a business, I enjoy thinking of ways to give stuff away. We've done a discount code and the Teachers Pay Teachers sale, and now we're part of a huge giveaway for two really big prizes: two $200 Amazon Gift Card.
This $200 Amazon Gift Card Giveaway was organized by Kelly Malloy (An Apple for the Teacher) and sponsored by a lot of great teachers who distribute and publish their own materials, mostly on Teachers Pay Teachers. I love supporting (and being supported by) these independent materials creators and I hope you'll take a look at their stores and blogs and material:
An Apple for the Teacher, Carla Hoff, The Craft of Teaching, Carrie Lutz, Think Grow Giggle, Planet Happy Smiles, Star Kids by Naomi, Sliding into 1st, It Happened in 3rd, MM Bilingual, Josie's Place, Glitter is Everywhere, Peas in a Pod Lessons, 180 Days of Reading, Mrs Hansens Helpfuls, Guide Teach Inspire, Digging Deep to Soar Beyond the Text, Right Down the Middle with Andrea, Roots and Wings, It's Kinder Time, Mrs Wenning's Classroom, It's a Teacher Thing, Ms. K, The Joy We Teach, The Chocolate Teacher, Katie Roltgen, TheBeezyTeacher, Teach Without Tears,
The Best Days by Julie Santello, Momma with a Teaching Mission, Leah Popinski, Walk with Me a Second, Samson's Shoppe, Learning Inspired, A Plus Kids, Mickey's Place, Globe Trottin Kids, Bailey's Corner, and That Library Girl.
The rules are simple: Use the Rafflecopter below to enter.  Giveaway ends 8/11/18 and is open worldwide.
$200 Amazon Gift Card Giveaway on Rafflecopter giveaway

Are you a Teacher Blogger or Teachers pay Teachers seller who wants to participate in giveaways like these to grow your store and social media? Click here to find out how you can join our totally awesome group of bloggers!