$3.50 – $14.00 incl tax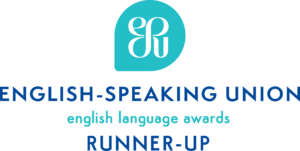 Plays allow [ESL students] to experiment with language— to use intonation and word stress to change meaning, to use body language with dialogue to emphasize a point, etc. —Amazon Reviewer
What a pleasure it was to discover a series totally devoted to the EFL/ESL teacher who may already understand the value of teaching through Drama, or who would like to try this approach for the first time in the classroom —Charlyn Wessels Dyers, Author of Drama in the Oxford Resource Series for Teachers
Buy wherever you buy books or ebooks, including the following affiliate bookstores:




Or get it direct from us below (Contact us directly for discounts on class sets):
Description
Teach pragmatics by getting dramatic in the classroom!
Life's ups and downs do not slow down the busy Curry family whose members are juggling jobs, family, school, sports, and wedding plans. But when 20-year-old Gigi announces that she has broken off her engagement to a computer gamer, everything comes to a stop. Everyone wants to help Gigi and Oscar, but in a modern romance, the rules the game are always changing.
Only the Best Intentions is part of the Integrated Skills Through Drama series that teaches speaking and communication skills through the performance of a one-act play. This flexible curriculum is perfect for a class project, elective course, or drama club.
As students prepare to perform the play, they study intonation and pronunciation skills such as sentence and word stress for clarity, as well as pronunciation and linking. They learn about body language and gesture as ways to communicate. They analyze the script as a work of literature and also mine it for language and rhetorical strategies discuss a personal conflict, complain about someone, give or receive advice and more. And they learn to apply those strategies to their performance and to real-life situations. A variety of performance options are featured, including Reader's Theater.
Background readings on the history of competitive video games, the life of professional video game players, and the benefits and dangers of tech addiction fill out the curriculum. A number of creative writing projects to rewrite the script, adapt the play, or even write a sequel allow you to extend the learning further.
This original drama-based coursebook is sure to engage and motivate your learners.
Preview Only the Best Intentions
Additional information
| | |
| --- | --- |
| Weight | 8.5 oz |
| Dimensions | 11 × 8.5 × .25 in |
| Format | |
| ISBN | 9781948492065 |
| Series | |
| Writer | |
| Pages | 82 pages |
| Publication Date | 1 May 2018 |
| Size | 8.5 x 11 inches |
| Skills | |
| Age Group | |
Resources
Here are some free downloadable resources you can use with the book. Have you come up with your own great idea for an activity that works with Only the Best Intentions? Send it to us. If we use it, we'll send you a discount coupon good for any of our titles.
Take a look inside by downloading the Table of Contents and a preview of the content of the book.
Answer Key
Extension Ideas
How to Organize a Mini-Debate One of the suggestions for post-performance activities in the book is a mini-debate. It's a great way to have students grapple with the theme of the play, work with language, and practice the pragmatics of persuasion. Suggested topics for Only the Best Intentions include:
Is addiction to screens a serious problem or not?
Children should learn to use technology because technology is the future.
Agree or Disagree: Schools should ban phones, tablets, and other devices.
Agree or Disagree: Esports are not real sports.
How to Do Readers Theater  Reader's Theater is a great way to practice pronunciation and pragmatics with a minimum of preparation. Students can also being analyzing the script and rehearse for a full-production. Here's some things to take into consideration as you do Reader's Theater in class.
Pragmatics Lesson Plans
Wedding Party Simulation Role-play Oscar and Gigi's wedding and help students practice beginning, and continuing small talk, as well as getting out of a conversation. These are valuable real-life skills.
Reactions and Reviews
A great addition to any ESL library and a pedagogically sound model for teaching English through drama. The book can be used in several ways, including using the play as-is or using various parts.

—C. Reese, an Amazon buyer

I'm so thrilled to have another play by Savage to use with my ESL students! Plays allow them to experiment with language— to use intonation and word stress to change meaning, to use body language with dialogue to emphasize a point, etc. ….Most of all, the students have fun performing the play!
—A.L., an Amazon buyer

It's great to see authors creating materials to get students really using their language skills. The students can also relate with the characters very current problems, especially Oscar's addiction to video games. makes for great discussion.
—John, an Amazon buyer

In the play, Only the Best Intentions, we meet a dilemma that is faced by families all around the world. What do you do when someone you love is a dedicated gamer? Gigi loves Oscar, but Oscar loves gaming. She decided to break off the engagement as a way to send a message, but it doesn't work the way she hopes ….And while much of the plot revolves around a gamer, it is mainly a family drama, so it could work with people who are not into computer games. In fact, I think it's brave of the author to venture into this territory!… I plan to use the book with an intermediate conversation class to see how it goes, and if I like it, I'll report back. There are very few high-quality short plays that work for ESOL or EFL students, and I'm hoping that this series continues to grow.
—Amazon Customer