$3.00 – $8.00 incl tax
The skills associated with successful group work go way beyond the classroom. They are life skills that can be applied in all areas of our lives. Patrice [Palmer's] wonderful course…is a must for any teacher and every resource room.
–Chris Mares, author of 50 Ways to Be a Better Teacher
Buy direct or wherever you get books, in ebook or paperback.
Buy wherever you buy books or ebooks, including the following affiliate bookstores:



The world's largest bookstore

Or get it direct from us below. Email for discounts on class sets
Description
Successful Group Work doesn't just happen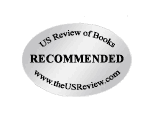 Successful implementation and completion of group work activities requires instructors and students alike to confront challenges not present in individual work. To maximize learning, group projects need a solid lesson plan that helps students
understand the benefits of group work,
develop ground rules and assign responsibilities,
value everyone's contributions, and
resolve potential conflicts.
Teacher, curriculum designer, and "teacherpreneur" Patrice Palmer offers thirteen easily implemented, robust group work activities formatted to foster the development of life skills. Designed with secondary and post-secondary students in mind, Palmer's workbook takes students through the team-building process, from getting to know one another to a final evaluation of the group's work and success.
Written in a user-friendly format, Successful Group Work: 13 Activities to Teach Teamwork Skills allows teachers to choose activities that best meet their students' needs. Make group work a powerful addition to your teaching repertoire. You may be surprised how your students rise to meet a new challenge!
Preview
Additional information
| | |
| --- | --- |
| Weight | 4 oz |
| Dimensions | 6 × 9 × .125 in |
| Format | |
| ISBN | 9780997762846 |
| Publication Date | 15 June 2017 |
| Series | |
| Writer | |
| Pages | 64 pages |
| Size | 6 x 9 inches |
| Skills | |
| Age Group | |
Reactions and Reviews
Here's what teachers are already saying about Successful Group Work
The guide makes it simple to read, prepare for, and enact such exercises quickly and easily. . . walking through even one of them with students will surely create a more fertile environment for subsequent group work. An efficient guide to teaching teamwork skills to pupils.
—Kirkus Review
The skills associated with successful group work go way beyond the classroom.  They are life skills that can be applied in all areas of our lives. Patrice Palmer has produced a wonderful course that makes complete sense and has a clear purpose.  It is a must for any teacher and every resource room.
– Chris Mares, author of 50 Ways to Be a Better Teacher
While group work is often considered essential to language teaching, many teachers are unsure of how to prepare students to work together. Palmer's book explains how to get students ready for group work activities, and gives several low prep activities to make lessons more successful. Highly recommended!
– Hall Houston – author of Provoking Thought and Creative Output,
lecturer at National Taipei University of Nursing and Health Sciences
The self-reflection activity (number 12) was the best of the lot – it has a photocopiable checklist which I will definitely use after my next group project with my teen classes.
– Peter Clements, British Council
Students and teachers alike will benefit from this thoughtful, comprehensive approach to what is considered today to be the number one employability skill.
– ​Mary McGee, Professor Mohawk College, Canada
Practical, clear, and flexible, this is a useful resource with 13 activities for teachers of teenagers and adults.  Completing all activities will prepare and guide students through every step in the group work process. Thanks to the user-friendly format, teachers can also easily select individual activities to best meet students' needs.
– Julie Vorholt, Instructor, Academic English Studies, Lewis & Clark University
The instructions also include 'debriefing' questions which can promote fruitful discussions and help students reflect on their learning, which I find a particularly good idea – especially if some students are not keen on group work, this kind of discussion may increase their receptivity to such tasks.
– Clare Fielder, English Language Lecturer, University of Trier
Successful Group Work is a creative collection of challenging and stimulating team building activities. It's a wonderful resource full of engaging exercises instrumental in identifying and reinforcing team work skills. – A must have for any classroom!
– Marlene Paglia, Author of The Big Book of English Grammar Articles
Step-by-step instructions are given for the teacher along with debriefing questions to be
used with the students. These questions are well-written and lead students to think about the activity they have just completed and how it relates to teamwork.
—Hawaii TESOL's Newsletter
This is an engaging collection of easy to use team activities which train the real employability skills of the future. .. The tasks themselves hone essential interpersonal and communicative skills, such as reaching consensus while working to deadlines, assigning responsibilities, and evaluating both individual skills and team performance.
– Helen Waldron, English Language Coach and Author, What's Your Teaching Identity
Successful Group Work: 13 Activities to Teach Teamwork Skills will be a great addition to any teacher's toolbox of interactive activities to engage students and encourage collaboration.
– Jane Petring, Teacher at Cégep Édouard-Montpetit, Canada, Author of the Insight, Prospect, and Access coursebook series
This book comes in handy not only for students to learn concepts related to collaborative work but also for teachers to reflect upon them. Team building and collaborative work is a "must" inside any classroom today.  Activities that help students and teachers respect people's diversity, work on group dynamics, organise their thoughts in order to present an idea is a starting point for successful learning and teaching to take place.
– Louise Emma Potter, Author and Teacher Trainer, Brazil
Resources
Resources
Preview
Take a look inside.
Free downloadable and printable group work self-evaluation forms you can use to help students learn to reflect on their progress developing teamwork skills. There's also a self-evaluation form to help students evaluate the work of the team as a whole along with their own individual contributions.
Individual Evaluation Form: to help students evaluate their own work in the team, as well as the work of the team as a whole, and other participants
Self Reflection Form: to help students reflect on how well their teamwork skills are developing.
Role Cards: to help students understand and choose roles in a group